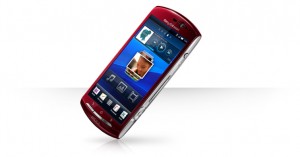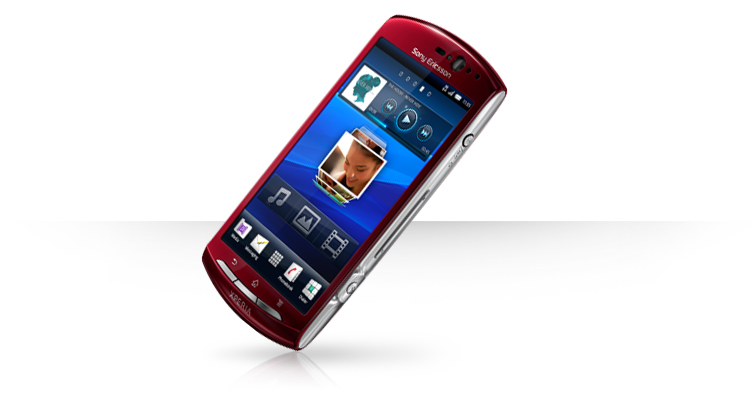 Sony Ericsson Xperia Neo is now available with a price tag of  Rs 24,999. The smartphone is the next device launched from the Xperia line-up.
The phone runs on Android 2.3 Gingerbread OS, and features 3.7 inch Capacitive TFT touchscreen with Mobile BRAVIA Engine, 1 Ghz Qualcomm Snapdragon Processor, 8 Megapixel Exmor Camera with LED Flash and 720p HD Video Recording.
Watch this demonstration video of the Xperia neo from Sony Ericsson's press event in Barcelona for the Mobile World Congress 2011 event…
[youtube]http://www.youtube.com/watch?v=RPC23tylA2Q[/youtube]
– – – Specifications – – –
Model
Year Released
Form Factor
Operating System
Dimensions
Weight
Screen Size
Display Type
Battery
Bluetooth
Internal Memory
Extendable Memory
GPS
Camera/Video
Music Codecs Supported
Radio Transmitter
Features :-
On your TV. With HDMI
Showtime. On a big screen. Connect your Xperia™ neo to your HD TV using the built-in HDMI connector. Use your TV's remote to browse photos and videos. Or browse the web and check out the flavour of the day on YouTube. And if gaming's your passion, download what's hot from the games charts. All on your TV.
(TV must be CEC-compatible. Remote function only works for videos and photos – not for games or web browsing.)
Getting dark?
Dusk, dawn or just a crummy old light bulb? Sony's Exmor R™ for mobile CMOS sensor lets you capture high-quality, bright pictures and videos in poor light conditions.
Reality Display with Mobile BRAVIA® Engine
Enhanced contrast. Richer colours. The Reality Display with Mobile BRAVIA® Engine makes the 3.7″ screen sharp and crisp.
Unique design
Ergonomics is not just about adjustable seats and foot rests. Ergonomic products can also come with a glossy finish and beautiful, curving lines. The Xperia™ neo is living proof.
Now Facebook lives inside your Xperia
Your Facebook albums pop up in your phone's gallery. Comment directly on the pictures. Share recommendations and likes from the music player. Don't miss any of your friends' birthdays or other exciting Facebook events – they are all automatically visible in your calendar. Facebook inside Xperia is developed in close cooperation with Facebook to make your entertainment truly social. You only need to sign in once to Facebook during start-up of your Xperia™ neo – and then all the magic happens.
To enjoy this feature, you may need to update your phone software.
You choose – Android Market™
Going out? Finding out? Or perhaps just chilling out? Download any application you want from Android Market™ and customise your Xperia™ neo to make it exclusively yours.
Front-facing camera
Your Xperia™ neo is video chat ready – it has a front-facing VGA quality camera. Makes it perfect for self-portrait pictures, too.
Powered by Android (Gingerbread)
Rich multimedia. Gaming power. Your Xperia™ neo is powered by Android (Gingerbread).
Get more efficient – use Google Mobile Services
For efficiency, try Google Mobile Services. Fix the date on Google calendar. Send your love by Gmail. Find friends – or your way – using Google maps.
Camera power
Ready for some hard facts? Try 8.1 megapixels. Or maximum aperture of f/2.4 (in short, this means that more light reaches the image sensor). Your Xperia™ neo has the camera muscles you need to get great shots.
Your life in brilliant HD
Clips from your summer holidays. Your little baby daughter's first smile. Shoot it. In brilliant, sharp HD video with one touch of a button.
Wi-Fi connect
Connect the quick and easy way. On the move. In cafés. At the airport. Your Xperia™ neo has Wi-Fi support.
FM Radio
There's music in the air – just tune in and enjoy. Your phone has a built-in stereo FM radio.
Timescape™ – meet your mates
Sony Ericsson Timescape™ lets all your communication with a person come together in one place. Facebook™ posts, calls, text messages – all gathered, so you don't have to open loads of different apps to see what's going on.
GreenHeart™ – we do it because we care.
We are always thinking about how our decisions impact the environment. That's in everything we do. From planning and production to shipping and recycling.
GreenHeart™. Our commitment to making the biggest possible sustainable impact. Driven by green innovation. Never compromising. On quality. On design. On features.