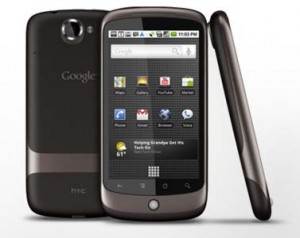 Google's third-generation 'Nexus Prime' smartphone is all set to hit the market in October. According to a report in Korean-language Electronic Times, the smartphone will feature the latest version of Android operating system Ice Cream Sandwich.
According to the report the smartphone is likely to be designed by Samsung and sport a dual-core 1.5GHz processor and Super AMOLED HD display with 720 pixel support. It also notes that Prime's display will include a 4.5-inch panel with a PenTile layout.
According to earlier reports on BGR website, 'Nexus Prime' will support 4G LTE radio and pack 1GB of RAM, 1080p HD video capture and playback, a 1-megapixel front-facing camera, and a 5-megapixel rear camera. The 5-megapixel camera is reported to have an advanced 5-megapixel sensor.
[Source : The Times of India]